Increase your safety yield during the busy harvest season,
help decrease the chances of an electrical related
incident: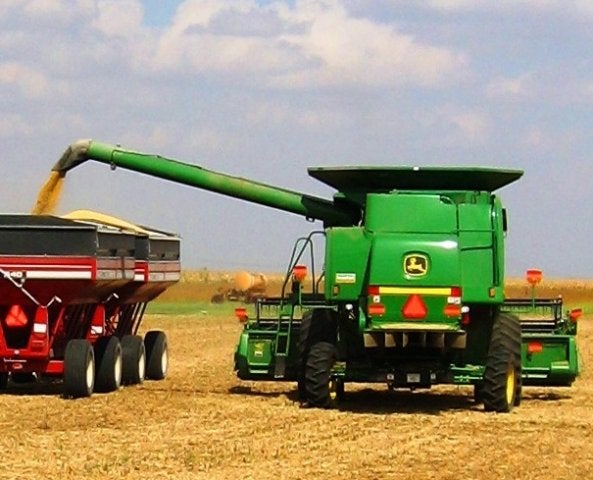 • Always use a spotter when operating
large machinery near lines.

• Use care when raising augers or the bed
of grain trucks around power lines.

• Keep equipment at least 10 feet from
lines — at all times, in all directions.

• Inspect the height of the farm equipment
to determine clearance.

• Always lower extensions to the lowest
setting when moving loads.

• Never try to move or raise a power line
for clearance; instead call us.

If your equipment does come in contact with a
power line, do not leave the cab. Immediately
call 9-1-1, warn others to stay away, and wait
for the utility crew to cut the power.
For more information about electrical safety,
including farming-related safety tips, visit: